Teresa Littlefield, MSN, RN, RNC-MNN, CLC, PMH-C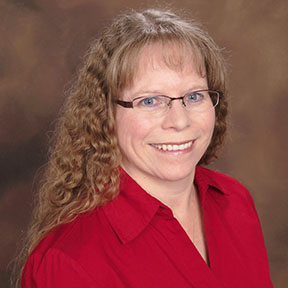 Teresa Littlefield, MSN, RN, RNC-MNN, CLC, PMH-C
Instructor/Nurse Family Partnership, Nurse Home Visitor
Maternal newborn nurse with experience in diabetes management.
Teresa completed her Master of Science in Nursing Education at Capella University. She worked in the hospital setting for several years, having found her passion working with new moms. She holds a certification in Maternal Newborn Nursing and has her Certified Lactation Counselor credential as well.
Teresa became a Nurse Home Visitor with Nurse-Family Partnership and faculty member at Beth-El College of Nursing and Health Sciences in 2016. She enjoys helping new moms and working with senior nursing students in their public health rotation.
In addition to working with new moms, she also has an interest in diabetes management, particularly gestational diabetes, and is an active volunteer in the community to help those with diabetes find resources and understand their diabetes. Her recent endeavor is having a better understanding of perinatal mental health and is working towards her certification in that area.
In her spare time, she likes to spend time with her family, is active in martial arts, and enjoys nose work training with her dogs.