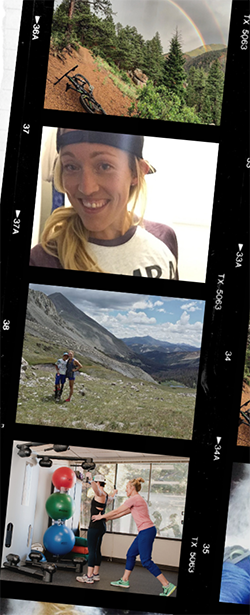 Movement is magic.
My name is Rena and I'd love the opportunity to come alongside you as your trainer to work towards finding what true wellness looks like for you.
I have a Master's degree in Sport Science and Rehabilitation and have been a personal and group fitness trainer for over 11 years. I'm so excited to be involved at the Center for Active Living at the Lane Center and hope to make movement someithing you look forward to.
I grew up as an athlete in Northwest Kansas. I was blessed to come from a home where healthy living was ingrained into my being. I've made it my mission to pass this along to my community. I love working with individuals of all kinds to teach what I truly believe: MOVEMENT IS MAGIC!