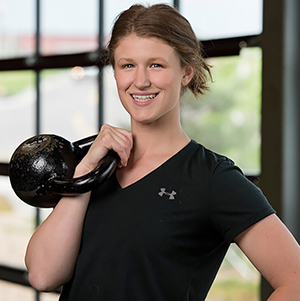 Yoga and strength & conditioning specialist.
Emily believes everyone is an athlete of life. Everyone has different experiences and goals, which require different exercise strategies to get you where you want to go. Emily will work with you to find a form of movement that you enjoy and that empowers you to stay active and healthy throughout all stages of life.
Emily's certifications include:
B.S. Kinesiology
Masters in Strength & Conditioning
Yoga Sport Specialist (YSS)
Certified Strength & Conditioning Specialist (CSCS)
Please email cityinfo@uccs.edu for more information on personal training or to schedule your first appointment!